Manage your customer database using our CRM and personalize your emails.
Manage your customer database using our CRM and personalize your emails.
​
Scan business card. Customise contact. Save.
Digitise all your contacts quickly and easily.
Capture addresses of organisations and individuals from e-mails, documents, business cards or the web with 21.CRM.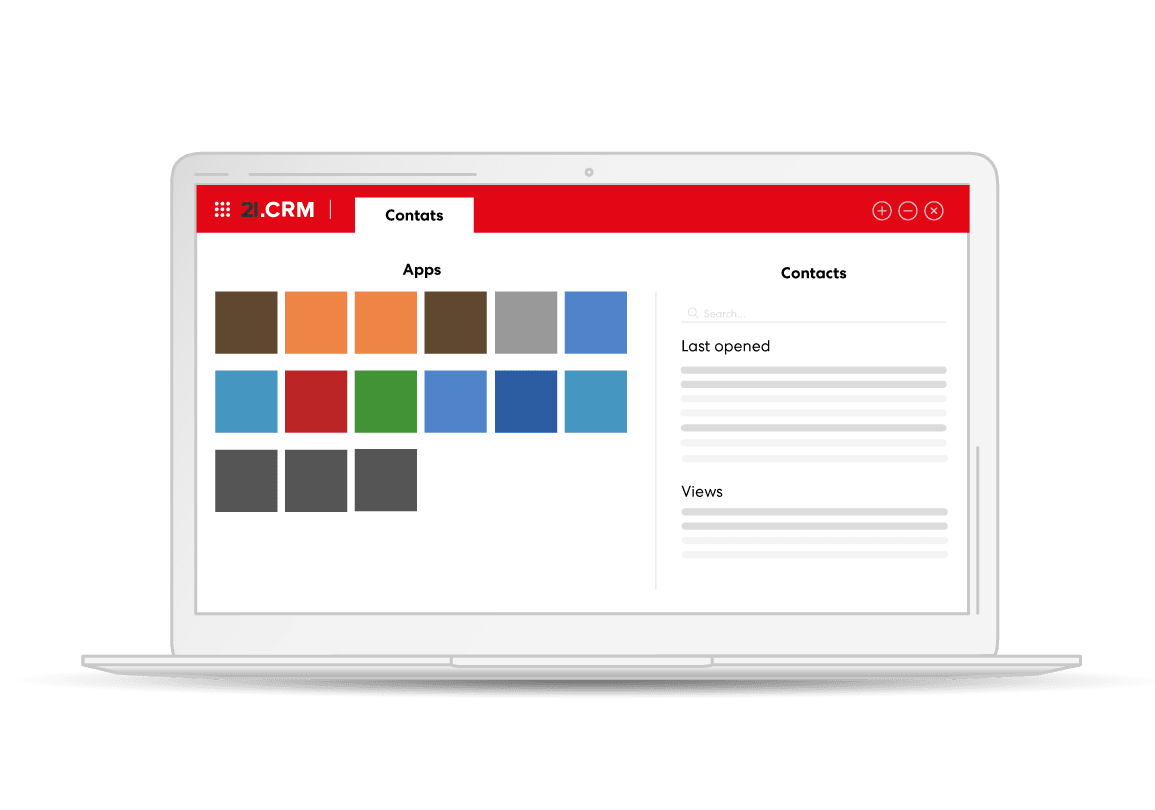 Clear presentation and handling
The simple overview gives you a direct view of all the important information about your contacts. Whether it is the contact person of an organisation or the private address of an individual contact – everything is in one place. You can also link appointments, telephone conversations, documents or mailings to the contacts immediately. In addition, contact information can also be synchronised and used in the other Swiss21 applications.
Overview of functions
The most important functions of 21.CRM at a glance. Keep track of your customers, suppliers and business partners thanks to a clear display of contacts.

Enter contacts directly from business cards

Individual additional fields in the contacts

Link to other data records

Synchronisation of addresses with other applications
FAQ Contacts
We answer the most frequently asked questions here. Fast and uncomplicated.
How do I enter a contact?
You have the option of entering your contacts manually directly in the system. You can also use the address assistant to insert the text of an address from a document, a website or an e-mail and transfer it directly. With the 21.CRM mobile app, it is also possible to scan classic business cards and create a contact straight away.
What information from the contacts is synchronised with other Swiss21 applications?
The main address of a contact from 21.CRM can be synchronised with the other Swiss21 applications. The remaining information such as additional information, further addresses, bank details, etc. cannot be transferred.
Frequently asked questions, knowledge base articles and tutorials can be found in our Help Centre. Our dedicated support team and experts are happy to answer any further questions you may have.