What kind of clients do you advise?
Mainly small and medium-sized companies that are sometimes overwhelmed with administrative tasks. In such companies, which after all make up 95% of the Swiss economy, there is often only one person responsible for accounting, payroll and human resources; sometimes they don't even have basic training in these areas.
Companies and their accounting and human resources staff need to be individually mentored so that they can gain autonomy and consequently save on external fees.
I taught accounting at a private school for six years and now visit companies to help them implement digital solutions in payroll, accounting and invoicing. I also offer them working methods tailored to their internal organisation and business.

How many of your clients still use "manual" methods such as Excel or Word to calculate their employees' wages or do their accounting?
I would say so far maybe a third, with the risk of errors that goes along with it. But the demand is changing with the offerings of cloud software like AbaSalary, for which the customer hardly needs any IT resources.
New laws are also being passed all the time, for example in the area of social security or data protection, and you have to constantly adapt. I am thinking in particular of the introduction of paternity leave on 1 January 2021 and leave to care for a seriously ill child on 1 July 2021.

As it stands now, you can of course still work hybrid and then enter the payroll data into the AbaSalary software. However, I would like to remind you that the Federal Council has sent a draft law on e-government for consultation and that electronic administrative procedures will be obligatory in the longer term. This is already partly the case with VAT settlements. The digital transformation is unavoidable to ensure the competitiveness of Swiss companies.
How does the OASI settlement work?
At the end of each year, the annual summary of the effective wages must be sent to the OASI fund and the various social insurers so that they can prepare the final invoice for the social security contributions, since the company makes payments on account during the year based on an estimate of the payroll.
Thanks to AbaSalary, these annual statements can be created almost automatically.
What are the real advantages of payroll processing with cloud software?
One of the big advantages of the cloud is the ability to work remotely, especially in those home office times. Another plus is the ability to share data with their fiduciary. This allows the client to be independent in all actions they can perform themselves. In case of doubt, they can turn to their fiduciary to check the payroll or annual settlements. And as far as security is concerned, the cloud is backed up several times a day by the software provider.
In other words, it is a digital solution that simplifies life…
A software such as AbaSalary, which is very professional and powerful, is a clear time saver when it comes to calculating monthly or hourly wages and social deductions and making adjustments for sickness, accident, maternity and paternity leave or military service when paying daily allowances.
And, as already mentioned, it enables the preparation of wage statements and annual summaries for social security.
What kind of companies would you recommend to use such a product?
For SMEs, micro-enterprises or family businesses that do not yet have computer software to produce payroll settlements. AbaSalary offers the security of producing payroll settlements in accordance with current standards. It can be used in the service sector, in recruitment agencies, in the various professions in the construction industry, in the manufacture of goods, in information technology, in health professions, etc.
AbaSalary is also very powerful for people who want to start their own business or migrate an obsolete computer system. Personal support and training offers an additional security to quickly introduce an informatics-based solution.
You have been working with AbaSalary for almost a year. What has been your experience?
Positive, of course. It is important to explain to clients what each software can or cannot do. After the development of 21.AbaNinja, the powerful solution for offers, invoices, payments, accounting and time recording, Abacus launched AbaSalary for payroll accounting, with all the functions that are essential for personnel management, the preparation of monthly and annual statements, the payment of wages, the posting of entries related to wages and social contributions.
Up to seven employees can be managed and accounted for with the free version of AbaSalary. And if there are more, the cost per employee is very reasonable.
If you had to name the three strengths of AbaSalary?
First, its relatively low cost. Second, AbaSalary offers a high-quality solution with a result that is comparable to other, more expensive programmes, at a price that is far below what it would cost to delegate its payroll accounting completely. And third, the configuration of AbaSalary is fairly simple and can be implemented quickly via the Swiss21.org platform. I would also like to add that the technical support is very responsive in case of questions or problems with the application.
That said, are there any limits to the use of AbaSalary?
I personally do not see any limitations that would prevent the use of AbaSalary, except possibly certain activities with very specific characteristics or activities that are subject to a CLA with special conditions.
Are other applications of the Swiss21 platform also used by customers? For example, AbaNinja for accounting?
In some professions, payroll is already linked to a programme for project management, on-site hours, etc. (e.g. architect); in this case, payroll management in AbaSalary would be a duplication.
For those clients who would not process wages in AbaSalary, there is of course the option of entering the monthly entries for wage and social security costs in AbaNinja's general ledger.
How do you see the future of AbaSalary? What would be useful for the end customer?
AbaSalary is an excellent tool for SMEs and micro-enterprises. The continuous development of the software shows that it is a promising product that meets the needs of businesses and complies with the current standards for wages and social security. Once the software is set up according to the company structure, payroll entry is facilitated, documents are sent to employees by e-mail, salary payment is automated by bank transfer, annual settlements are easily accessible and, above all, AbaSalary is always up to date and complies with the current standards in force.
More information at www.trans-faire.ch, Christiane Bloch. Tel (078 837 02 71)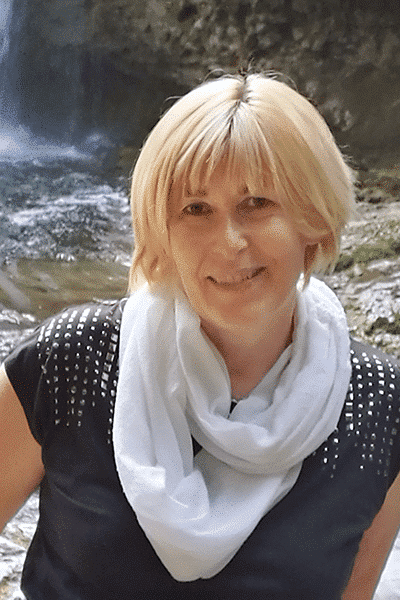 Our expert: Christiane Bloch
Christiane Bloch holds a federal certificate as a specialist in finance and accounting and a certificate as a generalist in social insurance.
After several years in the fiduciary and industrial sector, she founded her own company, TransFaire Sàrl, which specialises in corporate education and the management of payrolls and social security. Today, she trains numerous clients, in particular with AbaSalary, an extremely powerful and free software!